The DeSaulnier Digest: End of Year Town Hall and Building Back Better in the Bay Area
As 2021 comes to a close, we will be hosting an end of the year town hall, Thursday, December 16th at 12:30 p.m. to provide an update on the bipartisan infrastructure bill and the Build Back Better Act. Join us as we discuss the support these bills would provide for American families, including:
Free preschool for 3- and 4-year olds
Increased access to child care
Paid family leave
Lower prescription drug costs
To RSVP and submit a question, click here or on the image below before 10:30 a.m. on December 16th. You will receive the Zoom log-in information prior to the event. Hope to see you at our last town hall of 2021 and Congressman DeSaulnier's 150th town hall since coming to Congress!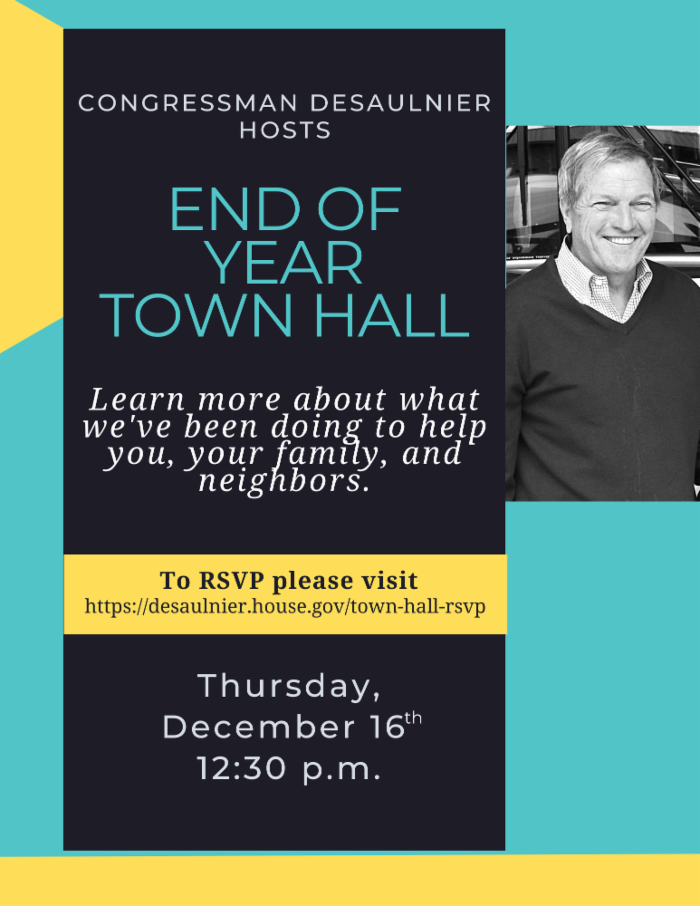 Sincerely,



Mark DeSaulnier
Member of Congress
BUILDING BACK BETTER IN
THE BAY AREA
Congressman DeSaulnier Joins Speaker Pelosi to Discuss How the Bipartisan Infrastructure Bill Would Impact Our Community
The recently-passed bipartisan infrastructure bill would help the Bay Area create a world-class transportation system, housing, and jobs for working families and future generations. Tune in to hear Congressman DeSaulnier discuss how this bill will soon make a real difference for families across the country and in Contra Costa by clicking here or on the image below.
IN COMMITTEE
House Committee on Oversight and Reform Works to Lower Prescription Drug Prices
Last week, the Oversight Committee, on which Congressan DeSaulnier serves, released the findings of their three year investigation into the corrupt business and pricing practices of Big Pharma, which make life-saving drugs unaffordable for millions of Americans.

As one of the millions of Americans who relies on prescription drugs to treat his cancer, this issue is personal for Mark and one he has been fighting to address since coming to Congress. While the Congressman's CLL, the most common leukemia in adults, is treatable and a prescription drug will allow him to live a full life, too many Americans are in less fortunate situations and deserve better. To listen to the Congressman's remarks upon the release of the Committee's findings, click here or on the image below.
Congressman DeSaulnier Testifies on Bill to Honor Richmond's WWII Homefront Efforts
The communities of Richmond and West Contra Costa played a pivotal role in our nation's efforts in World War II. We owe it to the families who helped write the history of the home front to share their stories. Click here or on the image below for the Congressman's full testimony about how his bill recognizes the history and contributions of our community by adding the Nystrom School to the existing Rosie the Riveter/World War II Home Front National Historical Park in Richmond, CA.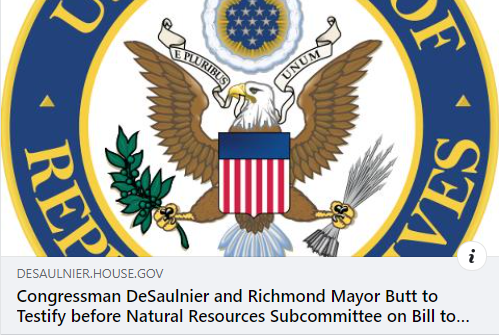 LEGISLATIVE UPDATE
Congressman DeSaulnier Votes to Protect Our Elections
Government transparency and accountability are cornerstones of our democracy. During his tenure in office, ex-President Trump trampled over the guardrails protecting our Republic. That is why, last week, Congressman DeSaulnier voted in support of the Protecting Our Democracy Act (H.R. 5314), a package of reforms that would prevent presidential abuse, increase transparency and accountability measures between Congress and the Executive Branch, and protect our elections from foreign interference. H.R. 5314 passed the House by a vote of 220-to-208.
House Passes Bill to Protect Medicare Program
During the coronavirus pandemic, health care workers have worked tirelessly to ensure that patients continue to receive care. Despite the pandemic's continued challenges, health care providers are facing Medicare payment cuts in 2022. Congressman DeSaulnier voted to pass the Protecting Medicare and American Farmers from Sequester Cuts Act (S. 610) to avoid steep cuts to health care provider pay in 2022. The bill passed by a vote of 222-to-212 and President Biden has signed it into law.
IN THE COMMUNITY
Congressman DeSaulnier Joins Bay Area Council to Discuss How the Infrastructure Investment and Jobs Act Would Fund Transportation Projects in the Bay Area.
Tune in by clicking here or on the image below.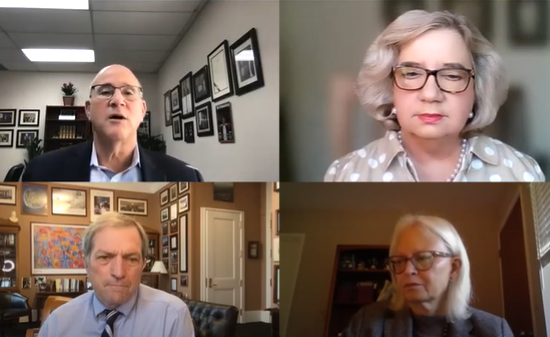 Working to End Gun Violence in Our Community
Tune in to hear Mark's conversation with Greg Jackson of the Community Justice Action Fund, an organization dedicated to ending gun violence through community intervention, as they discuss their shared efforts in this space and the work ahead in Congress. Click here to learn more.
IN THE NEWS
The San Francisco Chronicle featured Congressman DeSaulnier on his efforts to advance renewable energy as part of the bipartisan infrastructure law.
Read more by clicking below.
POSTS OF THE WEEK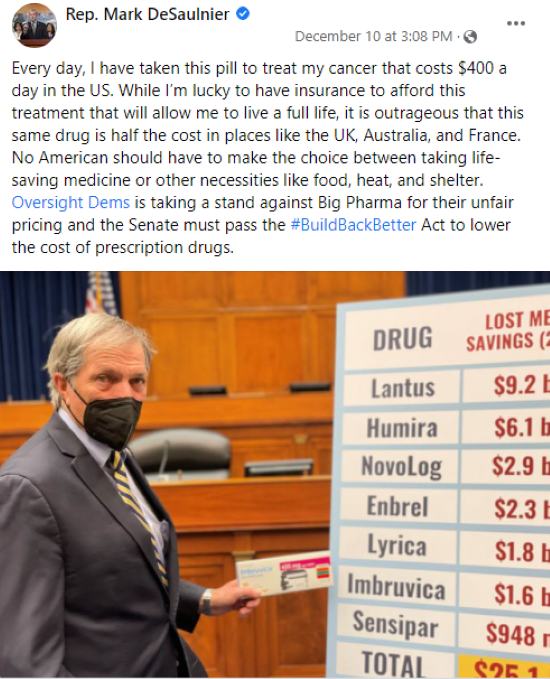 BY THE NUMBERS