History at Home and in Washington
Last week was one for the record books. On top of Michael Cohen's public testimony (a special issue of the DeSaulnier Digest went out Friday on this topic, and can be found here), the House passed a bill to put a stop to the President's border wall and took a historic vote on gun violence prevention, among other important priorities. Today's newsletter is chock full of updates from last week, and we hope it is informative and useful.
Sincerely,



Mark DeSaulnier
Member of Congress
In this week's Digest, you will find information on:
Update on the West County Detention Facility;

Major votes, like the emergency declaration and gun background checks; and

Committee actions.
Mark spoke with MSNBC's Ayman Mohyeldin on the Cohen hearing and Congressional efforts to override President Trump's fake national emergency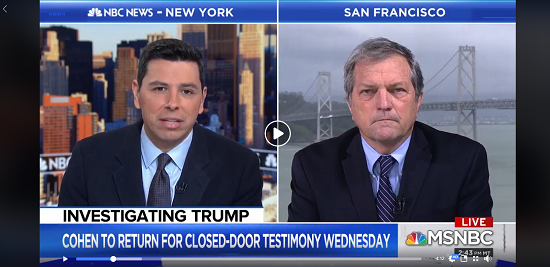 Mark spoke with KPIX's Phil Matier about the Cohen hearing
The Richmond Standard provided a video recap of our ceremony to rename the Richmond Main Post Office after former area postmaster and community leader, Harold D. McCraw, Sr.
WEST COUNTY DETENTION FACILITY UPDATE
After Calling for the Attorney General to Investigate the West County Detention Facility, Mark Issues Statement on the Findings of the Investigation
After learning about allegations of abuse of U.S. Immigration and Customs Enforcement (ICE) detainees at the West County Detention Facility, Mark asked California Attorney General Xavier Becerra and then-U.S. Attorney General Jeff Sessions to conduct independent, third-party investigations of the West County Detention Facility. Last week, the findings of AG Becerra's report were issued, and Mark released the following statement:
Terminating President Trump's Fake National Emergency (H.J.Res. 46)
After Congress denied the President's funding for his border wall, he took the extreme step of declaring a "national emergency" at the border, which gives him the authority to take money that Congress designated for other projects and redirect it to his border wall. This move was met with bipartisan disapproval, and last week we voted on a resolution in the House (H.J.Res. 46) that would terminate the "national emergency" and stop the pillaging of other government money to fund the wall. I supported this resolution, which passed by a bipartisan vote of 245-to-182.
Expanding and Improving Gun Background Checks
Last week we held the first major House vote on gun violence prevention legislation in 25 years. The Bipartisan Background Checks Act (H.R. 8) would expand background checks to cover the 25% of gun sales that are done privately, a commonsense update to federal law that many states have already enacted. We also voted on legislation to increase the amount of time the FBI has to complete background checks (H.R. 1112). Both of these bills passed, and if enacted into law would help ensure that fewer guns get into the hands of people who are a danger to themselves or others.
On top of the action on the floor, this was a busy week for our committees in the House.Below find a quick look at the work we did:
Education and Labor: Voted in support of 2 bills - one to provide much-needed investments in our public school infrastructure and one to ensure equal pay for equal work.
Oversight and Reform: Issued a subpoena to the Trump Administration for documents relating to their inhumane family separation policy.
Transportation & Infrastructure: Held a hearing on how our much needed investments in infrastructure can also help us combat climate change and make us more resilient to its impacts. Click below to watch my questions about how improving transportation in the Bay Area will benefit both our economic competitiveness and the environment.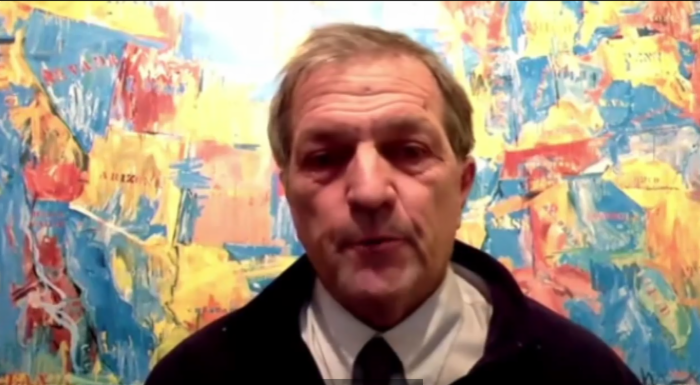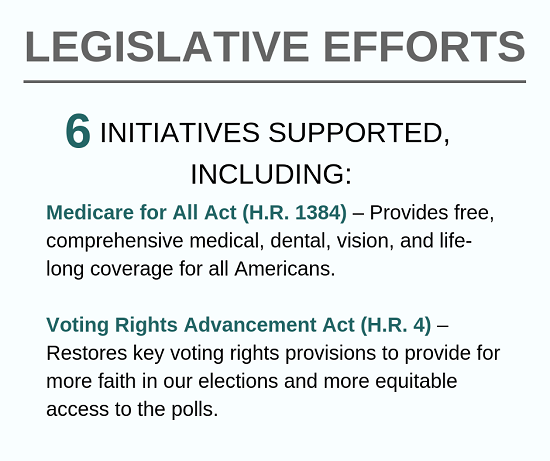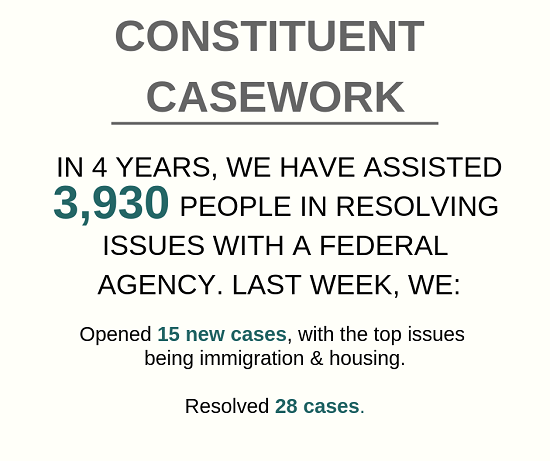 Pittsburg's Wilfred Scott is a Vietnam veteran and member of both the Pittsburg American Legion and our Military & Veterans Advisory Board.
Richmond's iconic native Betty Reid Soskin worked to support the Kaiser Shipyards during World War II and now serves as a National Park Service ranger at the Rosie the Riveter/WWII Home Front Historical Park.