Our Work Around Town
After changing our schedule for the Trump shutdown and spending 7 straight weeks of voting in Washington, DC, we were finally able to spend a week at home meeting with constituents, hosting a town hall, and renaming a Richmond post office.

As we prepare for a busy week in Washington, DC where we will tackle gun violence prevention, the President's emergency declaration, and question Michael Cohen during an Oversight and Reform Committee hearing, we wanted to share highlights from our work over the past week in Contra Costa.
Sincerely,



Mark DeSaulnier
Member of Congress
Mark Joined Ceremony to Dedicate the Richmond Main Post Office
On Friday, Mark joined Richmond residents and local leaders to celebrate the dedication of a Richmond post office in honor of one of Richmond's great public servants, Harold D. McCraw, Sr. Mr. McCraw served the Richmond community for decades, working for the USPS for 45 years and dedicating his time to organizations like the Greater Richmond Community Social Services Corporations. Despite efforts by the USPS to sell the building and close the post office in downtown Richmond, Mark partnered with the City of Richmond and worked hard to keep the post office open. Mark's legislation to rename the post office in Mr. McCraw's honor was signed into law in December 2018.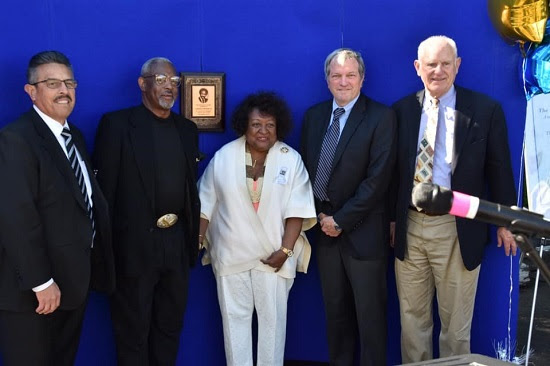 CONCORD TOWN HALL HIGHLIGHTS
A crowd of over 300 constituents joined us at Clayton Valley Charter High School in Concord for a wide-ranging discussion on issues confronting our nation. Topics included the recent border security deal, fallout from the Trump shutdown, and the President's fake national emergency. Check out some photos from the event below, and if you were unable to attend you can view the town hall in full on our Facebook page.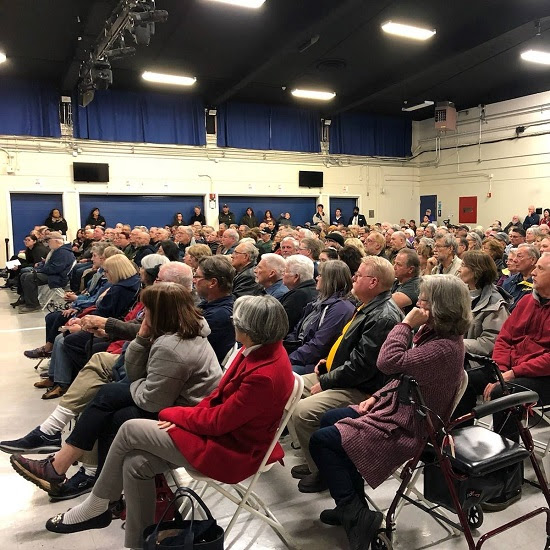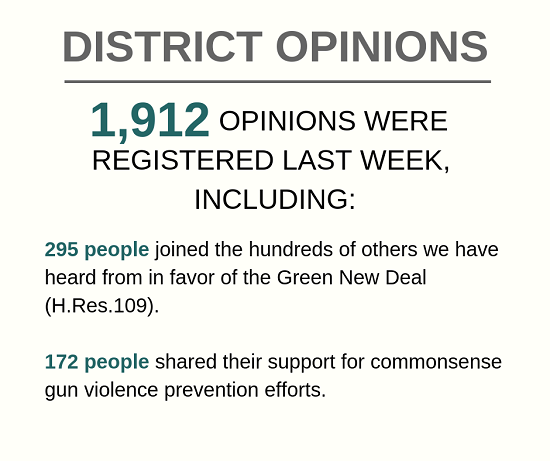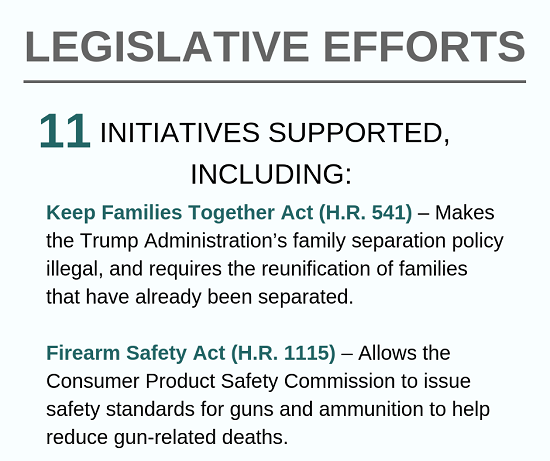 Mark toured a pair of Pogo Park sites in Richmond's Iron Triangle. After reviving and rebuilding a forgotten Elm Street park, Pogo Park employees and its neighbors now maintain a safe, well-staffed space for local children and families to spend time.
Mark met with members of J Street to discuss promoting peace in the Middle East.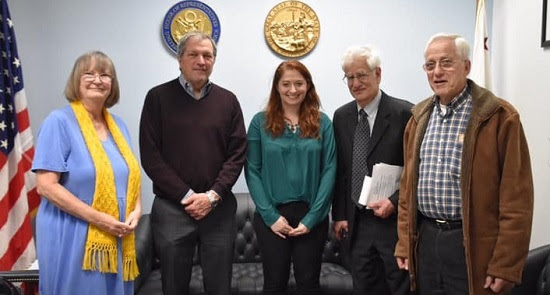 Mark recognized the achievements of Reva Jariwala of Danville, the winner of our fifth-annual Congressional App Challenge.